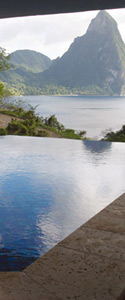 What We Do
Island Pool Builders is highly acclaimed for its expertise with the commercial construction and design of pools and water features for hotels, private clubs, residential properties, public parks, timeshares, and resorts. Additionally, we have completed several architectural fountains for business and retail centers as well as water rides of all types for aquatic parks. We serve a variety of clients with quality always being our top priority.
From concept to completion, simple to sensational, our in-house staff of qualified professionals assures a seamless process and quality control for your aquatic project.


Competition
COMPETITION
island Pool Builders has been a leading design and construction company with regards to highly acclaimed competition pools throughout the U.S. Island Pool Builders attention to detail ensures that all competitive pools can and will be certified to the exact precision and dimension that are required for the facility. Many of Island Pool Builders' projects are and continue to be highly sought after for use by competitive organizations of all types. Island Pool Builders design staff continually adapts and implements the newest design technology in order to keep up with the changing competitive swimming environment.

Hotel / Resort
HOTEL / RESORT
Island Pool Builders has been the leading water amenity contractor in the Hawaii for hotel and resort development since inception. The hotel and resort growth throughout the state of Hawaii has allowed us to be the leading expert in this field. Island Pool Builders has designed and built some of the most complex resort destination facilities in the U.S. and throughout the islands of Hawaii. Hotel and resort design and construction relies on tight construction schedules and the highest quality possible.
Today's resorts and hotels are demanding that guests are treated to an amenity area that is unmatched by amusement parks and water parks alike. With features such as lazy rivers, interactive water features, wading pools, water slides, and multi-level water play structures, the resorts and hotels must provide entertainment for the entire stay in the facility. Island Pool Builders takes pride in providing such quality facilities for the most discerning of hotel guests and their families to enjoy.

Residential Projects
RESIDENTIAL PROJECTS
Island Pool builders has been the name that kama'aina have come to trust. When it comes to quality and service, Island Pool Builders has been second to none. From assisting the proud new homeowner to a sophisticated architect or designer, Island Pool Builders takes pride in providing a commitment to excellence for each every project we undertake. Using state of the art technology, the newest techniques and industry trends as well as a time-tested approach to producing the highest quality end product for any residential project from pools to water features. Let us help you make the pool or water feature of your dreams a reality.



Water Parks
WATER PARKS
Island Pool Builders has been at the leading edge of water park construction in the islands of Hawaii and continues to be one of the most sought after design/build contractors to develop the most exciting and cutting edge attractions that are being built to date.

YMCA / Fitness Centers
YMCA / FITNESS CENTERS
Island Pool Builders has teamed with many YMCA organizations over the years to develop key swimming and aquatic therapy pools that are critical for YMCA organizations and wellness center development. Understanding the critical nature of the different types of activities that can be utilized inside of a swimming facility has allowed Island Pool Builders to be one of the most active pool consultants and builders in this arena. Working with YMCA and fitness center organizations, Island Pool Builders can advise and explain the options that are available to make the water facility the most versatile and the most useful for the programs that are necessary.
Using our long history of designing and building aquatic facilities across Hawaii., Island Pool Builders can meet the needs of all types of aquatic programs while also considering budget, configuration and schedule constraints